Did you know Sibenik is the only city in Croatia with two UNESCO monuments?
There are only 5 towns in the world with two UNESCO monuments, and Sibenik shares the list with London, Beijing, Berlin and New Dehli.
Fortress of St. Nicholas
The fortress of St Nicholas, situated at the entrance to the Anthony Channel, known as Sibenik Channel is a monument to the world's architectural heritage in the Mediterranean. It was built in the 16 th century on the islet of Ljuljevac, on the site of the former Benedictine monastery of St Nicholas according to which is named after. The fortress was built to protect the town of Šibenik and its port from the sea side.
Although Sibenik was never attacked in naval battles, the fortress has been his shield for hundreds of years.
Fortress of St Nicholas was registered on UNESCO's World Heritage List in July 2017 and it has been open since June 2019 to visitors arriving by boat.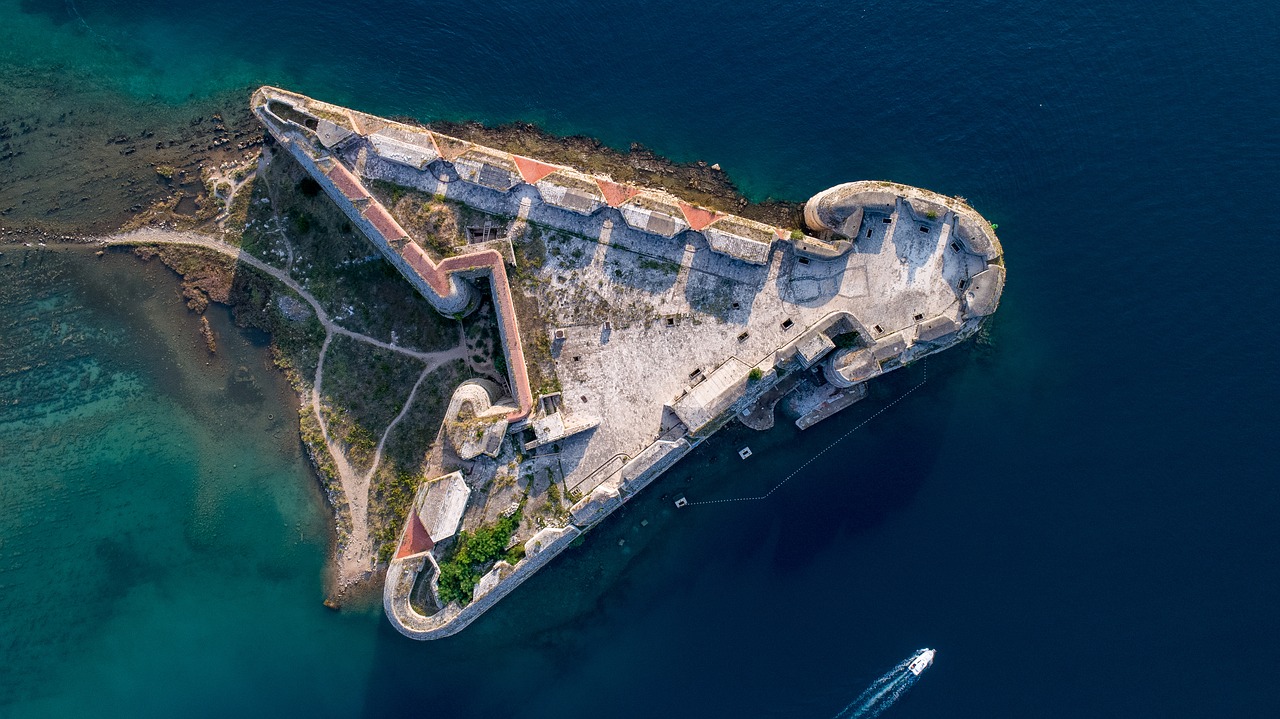 The Cathedral of St Jakov
The Cathedral of Sv. Jakov in Sibenik is one of the most important and most beautiful architectural achievements in Croatia, and in 2000 it found it's place on the UNESCO World Heritage List.
The cathedral has been built for over a hundred years, and the specific feature of the construction is that no binding materials were used, only stone. During 105 years the cathedral was built in three different styles: Gothic, Gothic – Renaissance and Renaissance. During the first decade of the 15 th century Venetian builders Francesco Giacomo, Antonio Busato and Lorenzo Pincino worked on the Cathedral building, as did the piano masters Andrija Budcic and Grubisa Statcic, but in 1441 Juraj Dalmatinac was appointed the main cathedral builder who led the building until the end of his life in 1475. year. As a master of flower Gothic and the founder of the transitional Gothic-Renaissance style in Dalmatia, Juraj Dalmatinac changed the original concept of the church with his ideas, giving it monumental significance.
The Cathedral of Sibenik is famous for its iconographic innovations, among which a total of 74 head sculptures (3 lions and 71 human heads) stand in a special place, individual portraits of Juraj Dalmatinac.
Even if you are not a connoisseur of art and architecture, you will enjoy visiting this cathedral!
The cathedral is located in the centre of the town, just above Sibenik waterfront.